Everything in its place - and yet always visible and within reach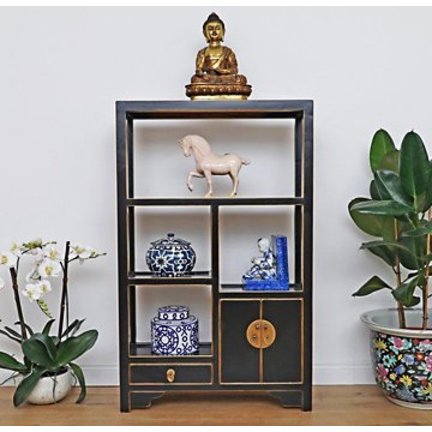 Solid wood Chinese shelves for office, living room, kitchen and hall
Yajutang Möbel GmbH produces and sells Chinese solid wood shelves for every purpose. From slim to expansive, from straightforward to pompous or as tailor-made piece of furniture according to your wishes.
Shelves in Asian style are versatile and always a visual highlight in your home!
Usable as:
Bookshelf
Shoe rack
Flower column / plant stand
Key storage
Tray for small items
Kitchen shelf
Filing Cabinet
u.v.m.