Chinese painting, art and calligraphy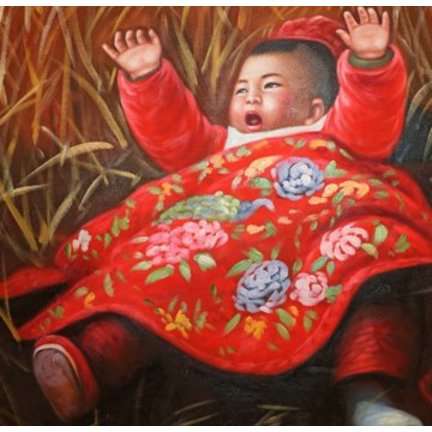 Chinese painting, paintings and pictures
We perform various Chinese art objects and works of painting. From the oil painting on canvas over painted massive wooden boards and boards to Chinese calligraphy on parchments and paper rolls.
The motifs range from traditional Chinese scenes to modern-frivolous interpretations of the new generation of Chinese artists.
It goes without saying that, with a few exceptions, all of our Chinese paintings, paintings and paintings are handcrafted.
€ 299,-*

* Incl. tax Excl. Shipping costs

Compare

€ 369,-*

* Incl. tax Excl. Shipping costs

Compare

€ 299,-*

* Incl. tax Excl. Shipping costs

Compare

€ 299,-*

* Incl. tax Excl. Shipping costs

Compare

€ 299,-*

* Incl. tax Excl. Shipping costs

Compare

€ 299,-*

* Incl. tax Excl. Shipping costs

Compare

€ 299,-*

* Incl. tax Excl. Shipping costs

Compare

€ 299,-*

* Incl. tax Excl. Shipping costs

Compare

€ 299,-*

* Incl. tax Excl. Shipping costs

Compare

€ 299,-*

* Incl. tax Excl. Shipping costs

Compare

10% discount code: GET10 for pickup in store
Showroom in Düsseldorf
Custom furniture made to measure

€ 299,-*

* Incl. tax Excl. Shipping costs

Compare

€ 299,-*

* Incl. tax Excl. Shipping costs

Compare

€ 299,-*

* Incl. tax Excl. Shipping costs

Compare

€ 299,-*

* Incl. tax Excl. Shipping costs

Compare

€ 299,-*

* Incl. tax Excl. Shipping costs

Compare

€ 299,-*

* Incl. tax Excl. Shipping costs

Compare

€ 299,-*

* Incl. tax Excl. Shipping costs

Compare

€ 299,-*

* Incl. tax Excl. Shipping costs

Compare